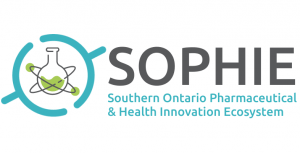 FluidAI (formerly NERv Technology) accepted into SOPHIE
NERv Technology has been accepted into the Southern Ontario Pharmaceutical & Health Innovation Ecosystem (SOPHIE) Commercialization Projects!
With the support of Hamilton Health Sciences , NERv Technology will demonstrate the capacity of its non-invasive pocket size device at detecting postoperative complications at onset. The device will integrate with existing prophylactic drains and catheters to allow for round-the-clock bedside monitoring of drained fluid.
To find out more about the SOPHIE program or other programs at Synapse Life Science Consortium to support life science start-ups, please visit our website.
ᐧ