NERv Technology is now FluidAI
Real-Time Monitoring for Anastomotic Leaks with Origin, by FluidAI
Get early access to a FluidAI Origin product demo
Early data shows the potential of FluidAI's Origin real-time monitoring solution to detect leaks an average of 1.6 days post operatively1– which may: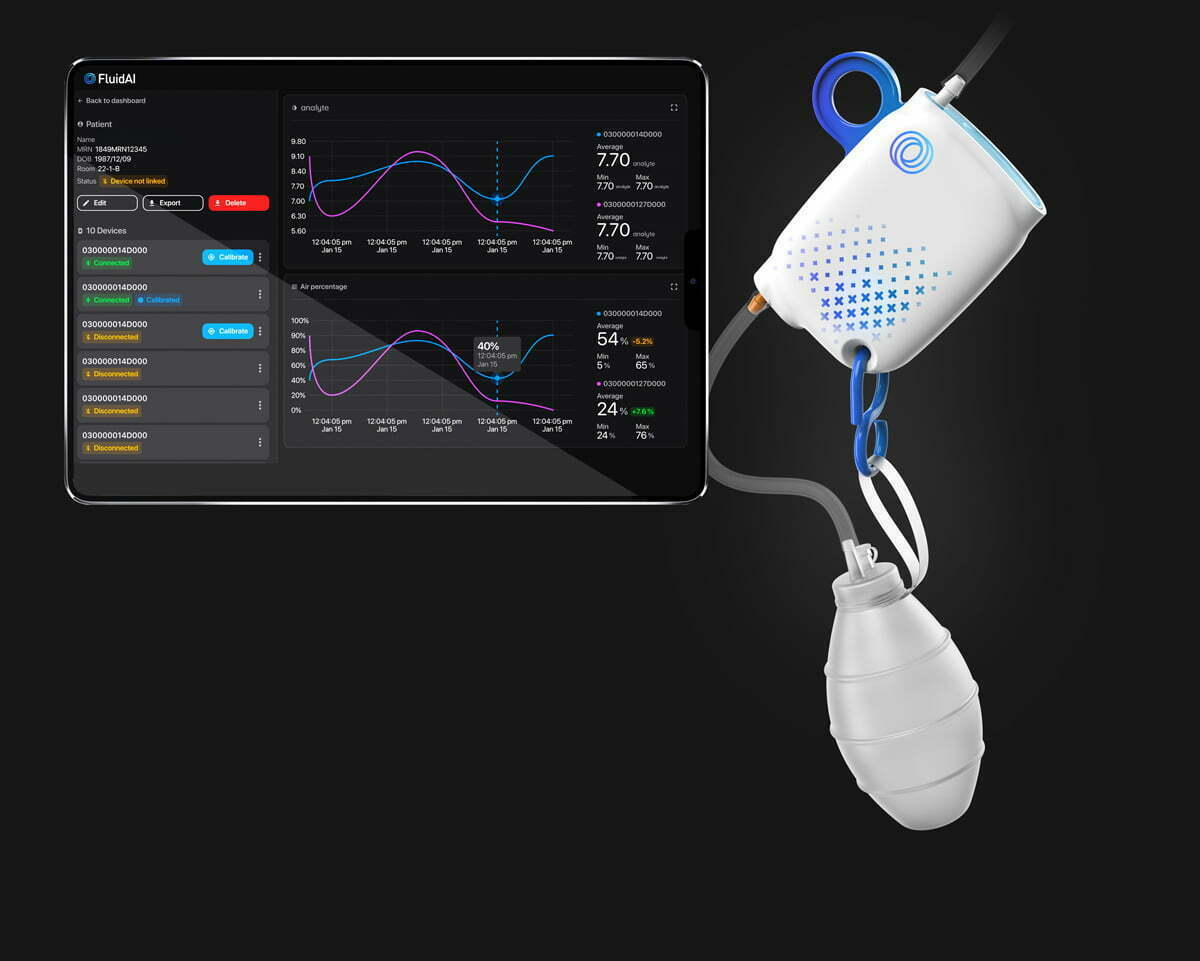 "
Leaks are probably the biggest thing

that I worry about."
"If you
don't recognize things early on

, people could get septic and die."
"It's critical because you can potentially intervene early and
avoid a second operation

."
The Burden of Anastomotic Leaks
of all leaks present after the patient has been discharged.​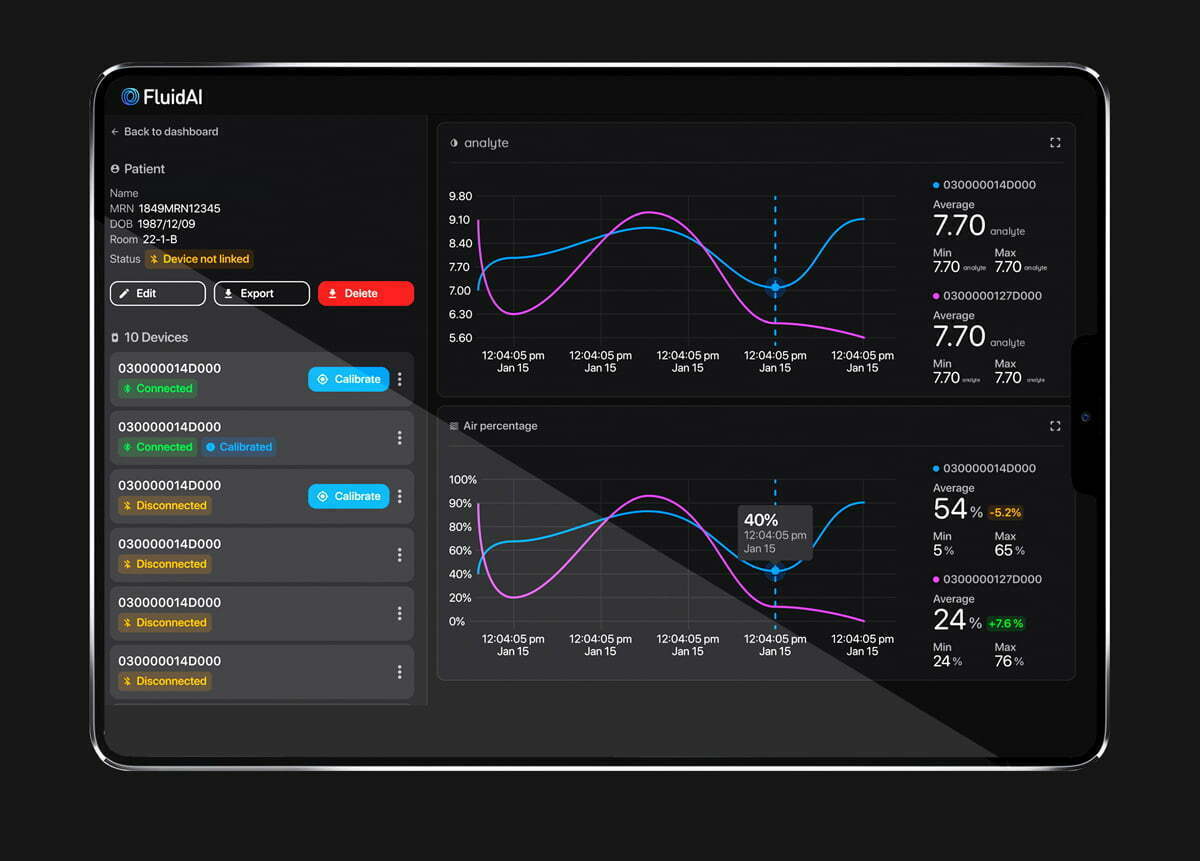 Potential Implications to Quality & Safety:
Hospital Standardized Mortality Ratio (HSMR), HHS

Surgical Site Infections (all surgeries), HQO

Hospital Deaths Following Major Surgery, CIHI

Surgical Patients Readmitted to Hospital, CIHI

Post-Op Sepsis: Abdominal, OECD & CIHI

Infections, CIHI

HCAI: Sepsis, CIHI