Become a part of the shift in postoperative care and help improve patient outcomes with new, ground-breaking technologies. FluidAI works with world-renowned institutions and surgeons to provide early warning signs of surgical complications using data-driven, real-time analysis.

FluidAI is a venture-backed startup supported by notable investors including SOSV, Graphene Ventures, and Northspring Capital. FluidAI is a proud resident of two notable medical innovation hubs, Jlabs Toronto and the Medical Innovation Exchange in Kitchener.
Using the latest technologies allows us to rethink strategies and build better solutions.
We believe in the freedom to take initiative and include the best ideas from everyone.
We believe that a work/life balance helps get the best out of people.
Our team members find it easy to stay connected and disconnect.
Paternity & Maternity Leave
8-10 weeks off for non-birthing parents. Maternity leave 15 weeks off.
Company Offsites
Quarterly team building events. Annual team retreat.
Time-Off
Unlimited paid vacation + observed holidays.
New Equipment
New tech equipment including a laptop, monitor, and any accessories and support needed to help you excel.
Health & Wellbeing Elements
Vision Care
Drugs
Travel & Life Insurance
Health Professionals (physio, chiro, etc)
Dental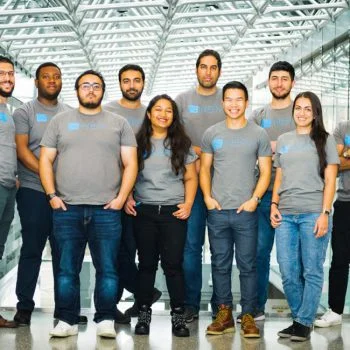 As FluidAI continues to grow and tackle critical milestones, we are seeking ambitious and energetic team members who want to do good and change the world of healthcare. We believe that diversity brings forward the best ideas. We are an equal opportunity employer and have a diverse team representation across language, ethnicity, gender, and nationality.

When people feel included, respected and equal, they do their best work. This is the FluidAI we want to establish, in which everybody works to know that they are heard and supported. We look forward to you joining the team!