Imagining a world with risk-free operations
Youssef is the CEO and one of FluidAI founders. Youssef has led the development and growth of FluidAI throughout his Nanotechnology Engineering degree, implementing its novel approaches in improving the clinical workflow for both patients and physicians. Coming from a medical family himself allowed him to live the most common challenges seen across many patient journeys. Youssef pursued his Masters in the field of implantable biochips while running FluidAI as a startup. The research work helped establish the foundation of FluidAI's first product. His focus remains on building systems and products that integrate seamlessly with existing medical products and procedures, while improving patient outcomes and growing FluidAI into a leading medical company.
Master of Electrical Engineering
Amr is a Nanotechnology Engineer by training and background. His passion for healthcare has pushed him towards joining FluidAI in order to provide better resources for physicians to make more informed decisions regarding their patients. Over the years, Amr has been able to develop his business acumen through the Master's of Business, Entrepreneurship, and Technology (MBET) program at the University of Waterloo and by leading the operations, finance, and business development activities at FluidAI. Amr is also the 2016 Ontario Student Entrepreneur of the Year, the 2016 runner-up Canada Student Entrepreneur of the Year, the 2017 Canada Student Entrepreneur of the Year, and a 2017 TEDxUW speaker. 
Master of Business, Entrepreneurship & Technology
Abdallah is a techie at heart, having always been fascinated by technology old and new. Having combined backgrounds in biomedical and electrical engineering, his primary role is translating clinicians' needs into a full-fledged system. Before joining FluidAI, Abdallah fulfilled R&D roles in cutting-edge technologies including mobile touch controllers, high-speed satellite communications, and camera modules at leading institutions including the University of Waterloo and Apple.
Master of Electrical Engineering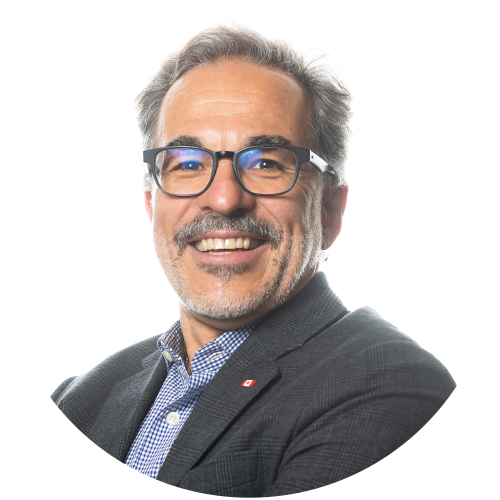 Dr. João joins FluidAI from the University of Toronto (Professor) to serve as part of the executive team. Dr. João has been a major part of FluidAI's journey for over three years where he started by overseeing FluidAI's early studies back in 2018. Dr. João has performed more than 10,000 major operations and has more than 100 peer-reviewed publications. Highly regarded in the community as the "inventor surgeon", his research focuses on the development of medical devices. He also holds 9 patents and has licensed his inventions to the industry. He has also developed two original surgical procedures. He is currently the lead for Device Development and Entrepreneurship in the Department of Surgery at St. Michael's Hospital. Dr. João is also an avid marathon runner who enjoys spending time with his family and playing water sports.
Scientific Advisory Board
Chief Of Surgery,
St. Michael's Hospital
General Surgeon,
Stony Brook University
Consultant Obstetrician &
Gynecologist
Head Of Osama Taha
Bariatric Group
Associate Professor,
McMaster University